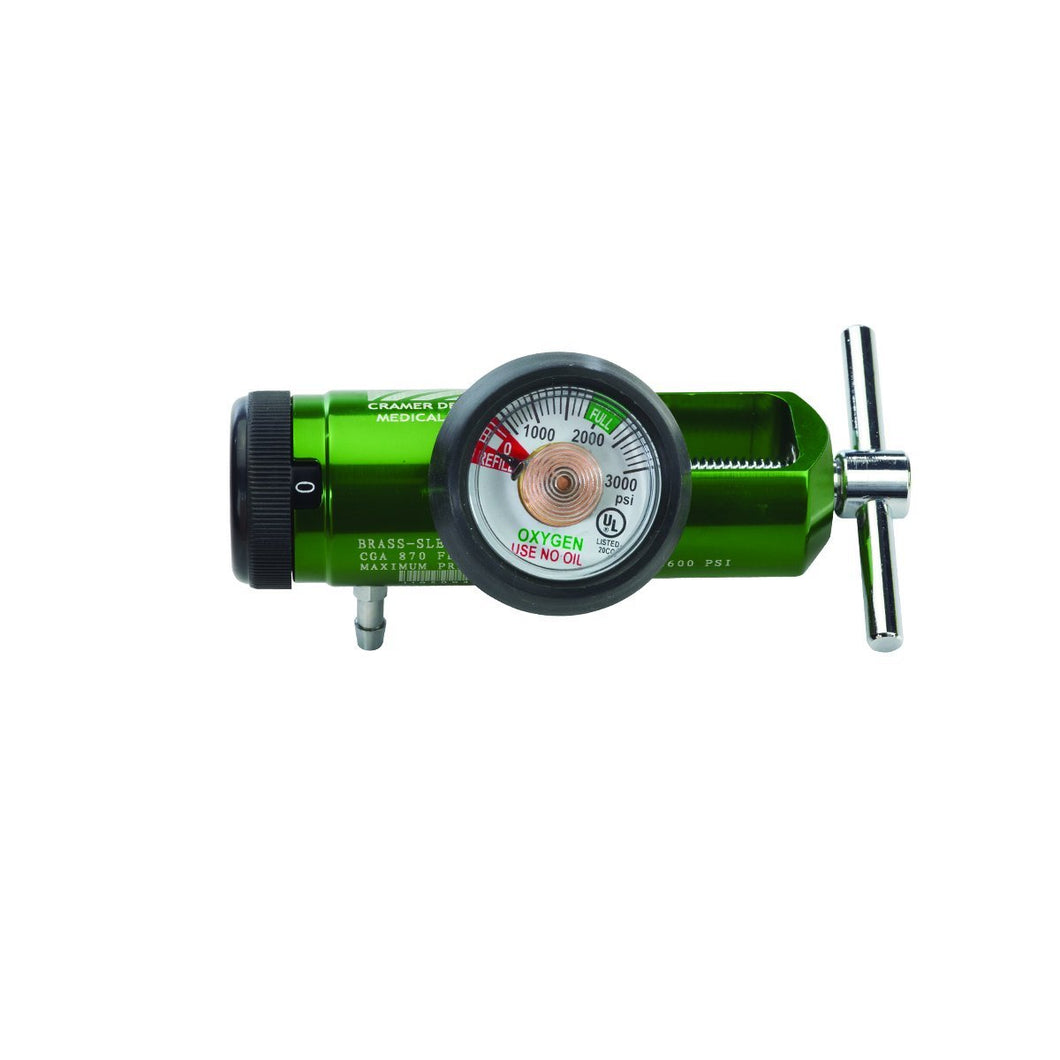 Adjustable Medical Oxygen Regulator
SERVOXY INC
Regular price $98.00 Sale
Top-Quality Adjustable Medical Oxygen Regulator for Comprehensive Healthcare Needs
Introducing our Adjustable Medical Oxygen Regulator, expertly designed for diverse applications ranging from homecare settings to professional medical and hospital environments.
Key Features:
Adjustable Flow Rate: Effortlessly set the regulator between 0-15 LPM with our click-style adjustment. The flow rate increments include 0, 1/2, 1, 1 1/2, 2, 3, 4, 5, 6, 8, 10, and 15 LPM, ensuring precision and versatility.

Premium Build Quality: Constructed with top-grade aluminum, our regulators strike the perfect balance between lightweight convenience and robust durability. Every unit is compliant with FDA and Health Canada standards.

Compact Design & Lightweight: Dimensions of just 4.5″ x 2.5″ x 1.25″ make our regulator supremely portable, and at a mere 1.10 lbs, it's a breeze to handle.

Safety & Reliability: Engineered with a blend of brass and aluminum, this regulator promises unwavering safety and longevity. It uses a standard CGA870 connection with an optional DISS outlet, operating efficiently at 50 PSI.

Distinctive Features: Our regulator comes with green anodizing as standard, and each unit is serial numbered. All flow rate indicators are distinctly labeled in fractions, ensuring ease of use. Additionally, the included impact-resistant gauge guarantees long-lasting performance.

Versatile Connection Options: Choose between CGA540 and CGA870 cylinder connections. We also offer a single barb outlet, DISS outlet, and PTO (Power Take Off) options to cater to diverse requirements.
Ensure optimum oxygen delivery for patients with our state-of-the-art Adjustable Medical Oxygen Regulator. Designed with care and precision, this tool is an indispensable addition to your medical arsenal.
‍