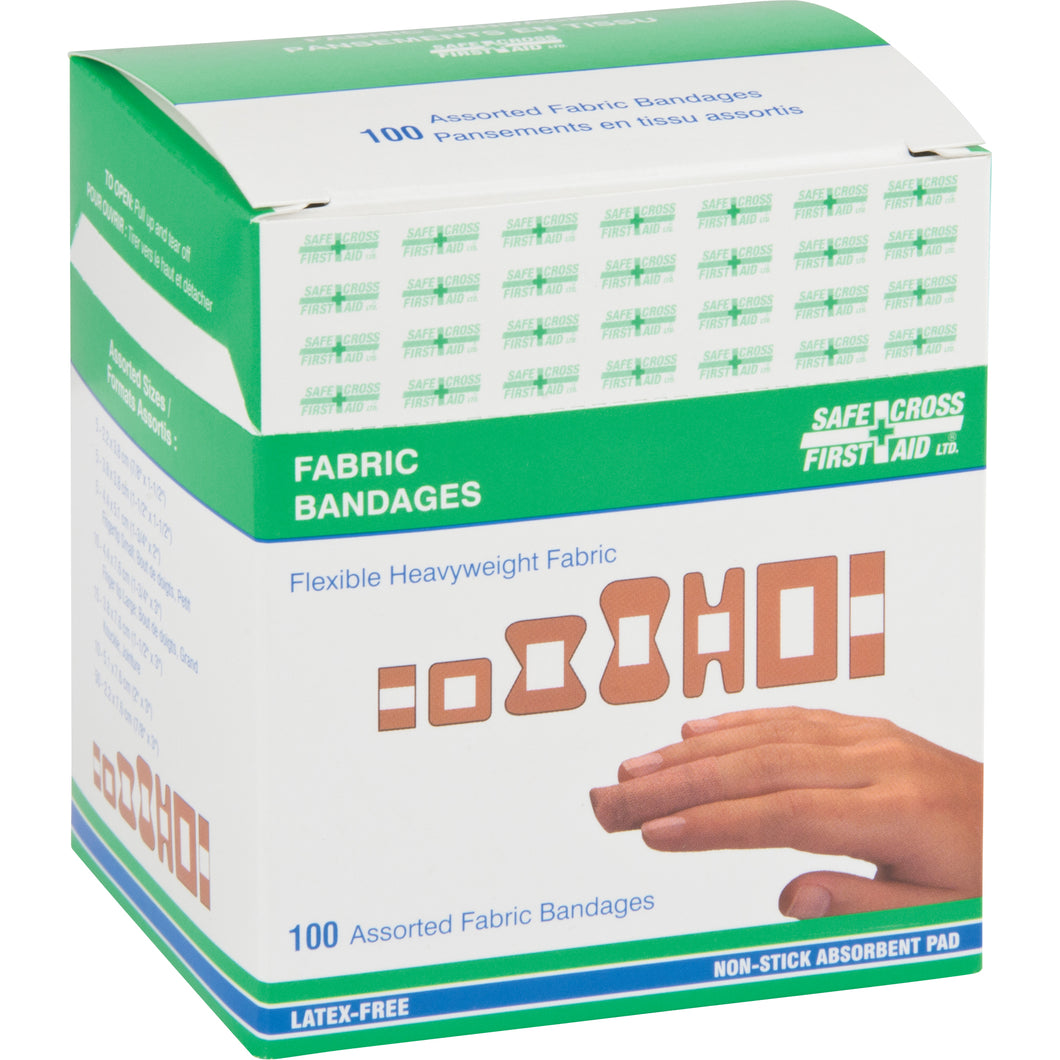 Bandages, Assorted, Fabric, Sterile box 100
Safecross
Regular price $14.00 Sale
 Latex-free bandages, meticulously designed to cushion wounds and safeguard against infection. These woven fabric dressings, available in an assortment of seven diverse shapes and sizes, are ideally suited for minor cuts, scrapes, abrasions, and burns.
They are constructed with an open-weave material that fosters a conducive environment for faster healing by allowing the skin to breathe. Coupled with a robust adhesive, these dressings assure longevity by steadfastly staying in place. Each box is enriched with 100 pieces of these superbly absorbent and non-adherent pads, ensuring wounds remain clean and dry, promoting expedited healing.
Key Specifications:
Material: High-quality Fabric
Sterility: Confirmed Sterile
Medical Device Class: Class 1
Quantity: 100 per box
Adherence: Strong adhesive for sustained wear
Versatility: Seven assorted shapes and sizes available
Functionality: Perfect for minor cuts, scrapes, abrasions, and burns
Make a prudent choice for faster and efficient wound healing with our comprehensive selection of durable, breathable, and highly absorbent bandages.