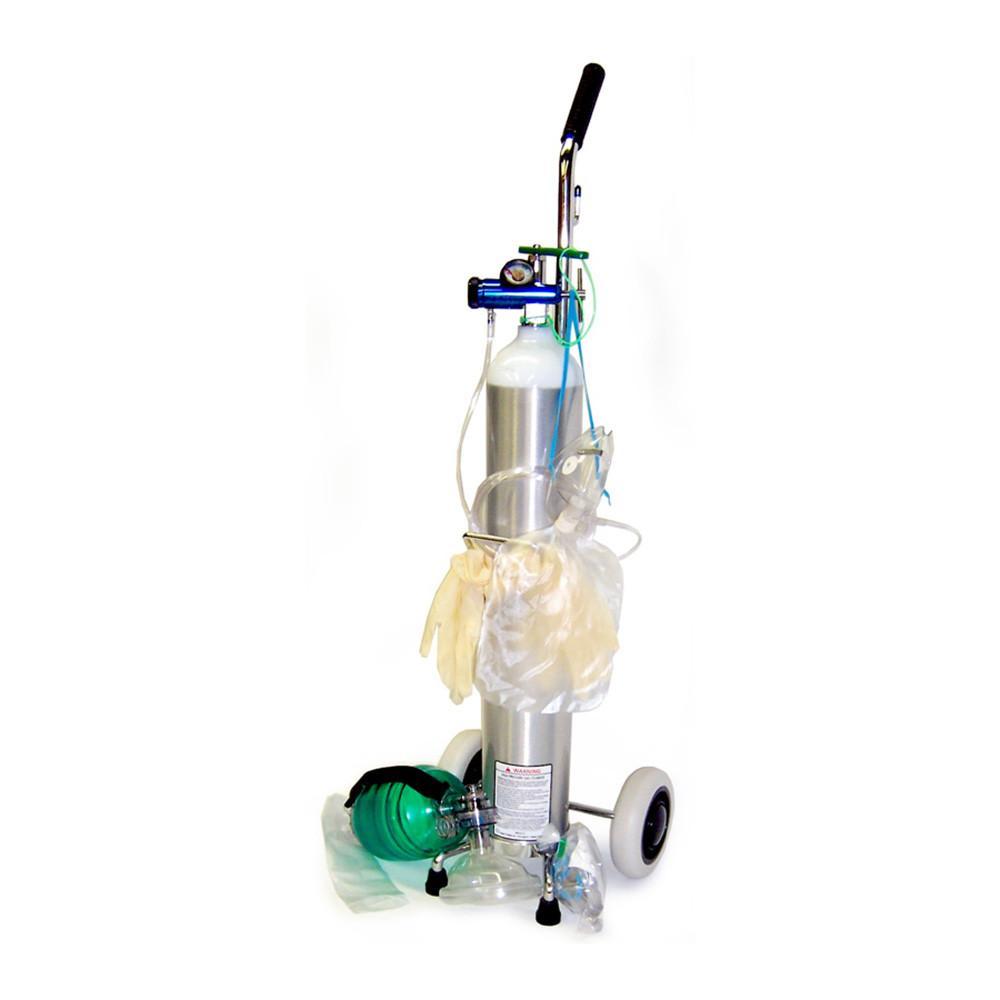 CRASH CART KIT with "E" Type O2 CYLINDER
SERVOXY INC
Regular price $480.00 Sale
Premium Crash Cart Kit with "E" Oxygen Cylinder - Be Prepared for Medical Emergencies
Product Includes:
1 x "E" Oxygen Cylinder

for reliable medical-grade oxygen supply.

1 x Adjustable 0-15 LPM

Oxygen Regulator to precisely control oxygen flow.

1 x Durable Wrench

for secure and easy cylinder operations.

1 x Adult High-Concentration Oxygen Mask with Tubing

for critical care situations.

1 x Pediatric High-Concentration Oxygen Mask with Tubing

to cater to younger patients.

1 x Adult Nasal Cannula

for comfortable oxygen delivery.

1 x Pediatric Nasal Cannula

, ensuring young patients receive the care they need.

1 x Adult Bag Valve Mask (BVM)

for manual resuscitation efforts.

1 x Complete Set of Airways

(40-120mm) for maintaining patient airway patency.

1 x Pair of Protective Gloves

to ensure hygiene and safety.
Overview: Our comprehensive Crash Cart Kit equipped with an "E" Oxygen Cylinder is an essential asset for any medical setting. It's designed to respond swiftly to a range of medical emergencies, offering critical care within the vital first minutes of an incident. This kit is thoughtfully assembled to include all the necessary equipment to address urgent care needs effectively, making it a staple for hospitals, clinics, and emergency response settings.
Key Benefits:
Quick Response: Every component of this kit is selected for its role in providing immediate and efficient treatment.
Versatile Use: Suitable for both adult and pediatric care, ensuring readiness for any patient.
Quality Assurance: High-quality materials and reliable tools for sustained performance in high-pressure situations.
Special Instructions:
Without Oxygen Option: Available for order without an oxygen supply.
Oxygen Supply Requests: To have the unit shipped with oxygen, please reach out to our dedicated customer service team.
Equip your medical facility with our versatile and reliable Crash Cart Kit with "E" Oxygen Cylinder. It's not just a product; it's your first line of defense in emergency care.